8–Roman Empire General Tiberius defeats the Dalmatae on the river Bathinus.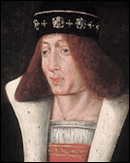 435–Deposed Ecumenical Patriarch of Constantinople Nestorius, considered the originator of Nestorianism, is exiled by Roman Emperor Theodosius II to a monastery in Egypt.

881–Louis III of France defeats the Vikings, an event celebrated in the poem Ludwigslied.

1031–Olaf II of Norway is canonized as Saint Olaf by Grimketel, the English Bishop of Selsey.

1342–The Siege of Algeciras commences during the Spanish Reconquista.

1460–James II of Scotland dies from an accidental exploding cannon at Roxburgh Castle in Scotland, at age 29. Once the castle was captured, James' widow, Mary of Guelders, ordered its destruction.

1492–Christopher Columbus sets sail for America on the "Santa Maria." He is accompanied by a crew of 90 and two more ships, the "Nina" and the "Pinta." They left Spain half an hour before sunrise to begin the search for a water passage to Cathay. Instead, Columbus and company land on October 12th at Guanahani, San Salvador Island in the Bahamas... not India, but the New World of the Americas.

1527–The first known letter from North America is sent by John Rut, while at St. John's, Newfoundland.

1546–Architect, Antonio da Sangallo the Younger, dies in Terni, Italy, at age 61. He designed the Apostolic Palace and St. Peter's Basilica.

1601–Austria captures Transylvania in the Battle of Goroszló.

1645–In the Thirty Years' War, the Second Battle of Nördlingen sees French forces defeating those of the Holy Roman Empire.

1678–Robert LaSalle builds the Le Griffon, the first known ship built on the Great Lakes.


1734–Burmese King, Naungdawgyi, is born in the village of Moksobo, northwest of Ava (Inwa).

1770–Frederick William III of Prussia is born in Potsdam, Prussia. He ruled Prussia during the difficult times of the Napoleonic Wars and the end of the old German Empire.

1795–The Treaty of Greenville is signed.

1803–Architect, gardener, and member of Parliament, Joseph Paxton, is born in Milton Bryan, Bedfordshire, England. He developed a keen interest in the use of glass houses for gardening, ultimately designing the forerunner of the modern greenhouse. His interest in the art form continued, and he is best known for designing The Crystal Palace.

1811–The first ascent of Jungfrau, the third highest summit in the Bernese Alps, is made by brothers Johann Rudolf and Hieronymus Meyer.

1811–Businessman, Elisha (Graves) Otis, is born in Halifax, Vermont. He founded the Otis Elevator Company.

1852–Harvard University wins the first Boat Race between Yale University and Harvard. The race is also the first American intercollegiate athletic event.

1856–Politician, Alfred Deakin, is born in Melbourne, Victoria, British Empire. He was the second Prime Minister of Australia.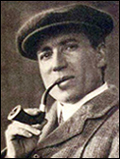 1859–The American Dental Association is founded in Niagara Falls, New York.

1860–The Second Maori War begins in New Zealand.

1867–Politician, Stanley Baldwin, is born in Lower Park, Bewdley, Worcestershire, England. He was Prime Minister of the United Kingdom and the only premier to have served under three monarchs (George V, Edward VIII, and George VI).

1871–Poet, William Henry Davies, is born in Newport, Monmouthshire, Wales. An adventurous man, he tramped through North America, and became a peddler and a street singer in England, before publishing his first volume of poetry, The Soul's Destroyer, and Other Poems. His later volume, The Autobiography of a Super-Tramp, included an preface by George Bernard Shaw.

1872–Haakon VII of Norway is born Christian Frederik Carl Georg Valdemar Axel at Charlottenlund Palace, near Copenhagen, Denmark. As one of the few elected monarchs, Haakon quickly won the respect and affection of his people, and played a pivotal role in uniting the Norwegian nation in its resistance to the Nazi invasion and subsequent five-year-long occupation of his country during World War II. He is regarded as one of the greatest Norwegians of the 20th century.

1877–Politician, William B. Ogden, dies in New York, New York, at age 72. He was the first Mayor of Chicago, Illinois.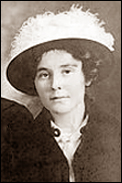 1882–The U.S. Congress passes the first law to restrict immigration of a particular ethnic group into the United States. It is called the Chinese Exclusion Act. It stopped all further Chinese immigration for 10 years, and denied citizenship to those already in the country, most of whom had been recruited by American railroad and mining companies. The law remained in effect until 1943.

1887–Poet, Rupert (Chawner) Brooke, is born in Rugby, Warwickshire, England. He was known for his idealistic war sonnets written during World War I, especially "The Soldier." He was also known for his boyish good looks, which were said to have prompted the Irish poet, W.B. Yeats, to describe him as "the handsomest young man in England."

1895–Super-centenarian, Neva Morris, is born Neva Freed in Ames, Iowa. She would become the oldest verified living person in the United States, and the last known living American born in 1895. On December 22, 2009, Morris, age 114 years 141 days, surpassed Olivia Patricia Thomas as the oldest Iowan ever verified. On February 13, 2010, Morris became one of the 40 oldest people ever. She would live her entire life in Ames.

1900–The Firestone Tire and Rubber Company is founded.

1900–Educator, John T. Scopes, is born in Paducah, Kentucky. He was a teacher in Dayton, Tennessee, who was charged on May 5, 1925, for violating Tennessee's Butler Act, which prohibited the teaching of evolution in Tennessee schools. He was tried in a case known as the Scopes Monkey Trial, in which he was found guilty and fined $100.

1903–Habib Bourguiba, the first President of Tunisia, is born in Monastir, French Tunisia.



1905–Actress, Dolores del Rio, is born María de los Dolores Asúnsolo López-Negrete in Durango, Mexico. She was a Hollywood star in the 1920s and 1930s, and one of the most important female figures of the Golden Age of Mexican cinema in the 1940s and 1950s. She was the first major Latina cross-over star in Hollywood. She appeared in the films Bird of Paradise, Flying Down to Rio, Madame Du Barry, The Fugitive, Flaming Star, and Cheyenne Autumn.

1905–Maggie Kuhn, activist for The Gray Panthers, is born in Buffalo, New York. The Gray Panthers became known for advocating nursing home reform and fighting ageism, claiming that "old people and women constitute America's biggest untapped and undervalued human energy source." She also dedicated her life to fighting for human rights, social and economic justice, global peace, integration, and an understanding of mental health issues.

1913–A major labor dispute, known as the Wheatland Hop Riot, starts in Wheatland, California.

1914–Germany declares war against France.

1918–Singer, Eddie Jefferson, is born in Pittsburgh, Pennsylvania. He is credited as an innovator of vocalese, a musical style in which lyrics are set to an instrumental composition or solo. His hit songs include Parker's Mood and Filthy McNasty.

1921–Major League Baseball Commissioner, Kenesaw Mountain Landis, confirms the ban of the eight Chicago Black Sox players, the day after they were acquitted by a court in Chicago, Illinois.



1921–Actress, (Marvel) Marilyn Maxwell, is born in Clarinda, Iowa. A sex symbol of the 1940s and 1950s, she appeared in films and radio programs, and entertained the troops during World War II and the Korean War on USO tours with Bob Hope. She appeared in the films Presenting Lily Maars, DuBarry Was a Lady, Swing Fever, Ziegfeld Follies, Summer Holiday, and Champion.

1923–Actress, Jean Hagen, is born Jean Shirley Verhagen in Chicago, Illinois. She was seen in the TV shows Make Room for Daddy, Alfred Hitchcock Presents, The Andy Griffith Show, Starsky and Hutch, and The Streets of San Francisco. She appeared in the films Adam's Rib, The Asphalt Jungle, Side Street, Singin' in the Rain, Carbine Williams, The Big Knife, The Shaggy Dog, Sunrise at Campobello, Panic in Year Zero, and Dead Ringer.

1923–Pope Shenouda III of Alexandria is born Nazeer Gayed Roufail in Abnub, Asyut Governorate, Egypt. His official title was Pope of Alexandria and the Patriarch of All Africa on the Holy Apostolic See of Saint Mark the Evangelist of the Coptic Orthodox Church of Alexandria.

1924–Writer, Leon (Marcus) Uris, is born in Baltimore, Maryland. His books include Battle Cry, The Angry Hills, Exodus, Topaz, and QB VII.



1924–Polish novelist, Joseph Conrad, dies of a hearrt attack at his home in Oswalds, Bishopsbourne, Kent, England, at age 66. He is best known for his novel Lord Jim.

1926–Singer, Tony Bennett, is born Anthony Dominick Benedetto in Astoria, Queens, New York. He is one of the most popular and beloved singers in pop music history. He is best known for his hit I Left My Heart in San Francisco. His other hits include Cold Cold Heart, Rags to Riches, Stranger in Paradise, Just in Time, I Wanna Be Around, The Good Life, Who Can I Turn To (When Nobody Needs Me), If I Ruled the World, Fly Me to the Moon, and For Once in My Life.

1929–Jiddu Krishnamurti, tagged as the messianic "World Teacher," shocks the Theosophy movement by dissolving the Order of the Star, the organisation built to support him.

1929–Emile Berliner, inventor the flat phonograph record, dies of a heart attack in Washington, D.C., at age 78. He founded the Berliner Gramophone Company in 1895; The Gramophone Company in London, England, in 1897; Deutsche Grammophon in Hanover, Germany, in 1898; and Berliner Gram-o-phone Company of Canada in Montreal, Canada, in 1899.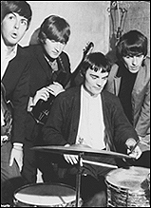 1930–Actor and director, James Komack, is born in New York, New York. He was the guiding force behind several television hits, and in The Courtship of Eddie's Father, he had the role of Norman Tinker. He also appeared in Get Smart, Chico and the Man, and Welcome Back, Kotter. Komack is credited with discovering and launching the careers of John Travolta and Freddie Prinze.

1936–Jesse Owens wins the 100 meter dash, defeating Ralph Metcalfe, at the Olympics in Berlin, Germany.

1936–A fire wipes out Kursha-2 in the Meshchera Lowlands, Ryazan Oblast, Russia, killing 1,200 people and leaving only 20 survivors.

1939–Drummer, Jimmie Nicol, is born James George Nicol in London, England. He is best known for temporarily replacing Ringo Starr in The Beatles for a series of European concerts during the height of Beatlemania in 1964. He left the music business in 1967, to pursue a variety of entrepreneurial ventures. Over the decades, Nicol has increasingly shied away from media attention, preferring not to discuss his connection to The Beatles.

1940–Actor, Martin Sheen, is born Ramón Antonio Gerardo Estévez in Dayton, Ohio. He starred in the TV series The West Wing in the role of President Josiah Bartlet. He appeared in the films The Incident, The Subject Was Roses, Catch-22, Badlands, The California Kid, The Missiles of October, Sweet Hostage, The Little Girl Who Lives Down the Lane, Apocalypse Now, Gandhi, That Championship Season, Firestarter, Wall Street, JFK, The American President, and Bobby. He is the father of actors, Charlie Sheen and Emilio Estivez.

1941–Beverly Lee, of The Shirelles, is born in Passaic, New Jersey. The vocal group's hits include Will You Love Me Tomorrow, Dedicated to the One I Love, Mama Said, Baby It's You, Soldier Boy, and Foolish Little Girl.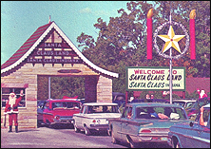 1941–Martha Stewart, businesswoman, publisher, and author, is born Martha Helen Kostyra in Jersey City, New Jersey. She founded Martha Stewart Living Omnimedia. Stewart is the publisher of the Martha Stewart Living magazine, and she hosted two long-running syndicated TV shows, Martha (which ran from 2005 to 2012) and Martha Stewart Living (which ran from 1993 to 2005).

1946–Santa Claus Land, the world's first theme park, opens after one year of construction. Owner, Louis J. Koch, had visited the town of Santa Claus, Indiana, in 1941, and started plans for the park that year. Features at the park include: The Freedom Train, Jeep-Go-Round, and Rudolph's Reindeer Ranch. In 1984, Santa Claus Land expanded to also include Halloween and 4th of July sections, and the park's name was changed to Holiday World.

1946–John (Foley) York, bass player for The Byrds and The Sir Douglas Quintet, is born in White Plains, New York.

1949–The Basketball Association of America and the National Basketball League finalize the merger that creates the National Basketball Association.

1950–Film director, John (David) Landis, is born in Chicago, Illinois. Among his films are National Lampoon's Animal House, The Blues Brothers, An American Werewolf in London, Trading Places, Into the Night, Spies Like Us, ¡Three Amigos!, and Coming to America.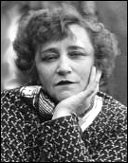 1951–Child actor, Jay (Waverly) North, is born in Hollywood, California. He is best known for the starring role in the TV sitcom Dennis the Menace. He appeared in the films The Miracle of the Hills, The Big Operator, Pepe, Zebra in the Kitchen, Maya, the Teacher, and Dickie Roberts: Former Child Star.

1953–Ian Bairnson, saxophonist and keyboard player for The Alan Parsons Project, is born in Lerwick, Shetland Isles, Scotland.

1954–Novelist, Colette, dies in Paris, France, at age 81. In the 1920s, she produced some of her best work, including Cheri and The Last of Cheri, both of which deal with an adolescent's affair with an aging courtesan. Her most famous work is her 1944 book, Gigi, which was made into a highly successful film by Vincent Minnelli in 1958.

1955–Samuel Becket's theater of the absurd piece, Waiting for Godot, is performed for the first time in English at the Arts Theater in London, England. Becket, who was Irish, actually wrote the play in French, and the play had its world premier in Paris, France, two years earlier. About half the audience walked out of the London premiere.

1956–Bedloe's Island, the site of the Statue of Liberty, has its name changed to Liberty Island.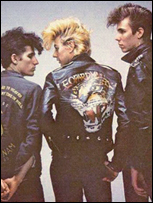 1958–The nuclear submarine USS Nautilus travels beneath the Arctic ice cap.

1959–Portugal's state police force PIDE fires upon striking workers in Bissau, Portuguese Guinea, killing over 50 people.

1960–Niger gains independence from France.

1961–The New Democratic Party of Canada is founded by the merger of the Co-operative Commonwealth Federation and the Canadian Labour Congress.

1961–Lee Rocker, bass player for The Stray Cats, is born Leon Drucker in England.

1963–The Beatles perform a night show at the Cavern Club in Liverpool, England, which will be their last at the venue. The Mersey Beats, The Escorts, The Road Runners, The Sapphires, and Johnny Ringo and the Colts are also on the bill. Although Brian Epstein promised after the show that The Beatles would be back at the Cavern one day, this would truly be their final appearance at the club that has become synonymous with The Beatles early years. Tickets for the show had gone on sale on July 21st at 1:30 p.m. and were sold out by 2:00 p.m. The Beatles, whose fee for their first performance at the Cavern had been £5, receive a fee of £300 pounds for this performance. By this time, The Beatles had made 250 to 300 performances at the Cavern.

1963–James (Alan) Hetfield, of Metallica, is born in Downey, California.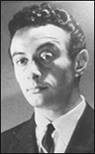 1964–Writer, (Mary) Flannery O'Connor, dies of complications from lupus in Milledgeville, Baldwin County, Georgia, at age 39. She wrote two novels Wise Blood and The Violent Bear It Away, and 32 short stories.

1966–The South African government bans the broadcast of Beatles songs after John Lennon makes his "more popular than Jesus" remark. Although, many years later, the ban on the other Beatles solo recordings was lifted, Lennon recordings are still considered taboo.

1966–Comedian, Lenny Bruce, dies of a drug overdose in Los Angeles, California, at age 40. Record producer, Phil Spector, a friend of Bruce's, bought the negatives of the police photographs to keep them from the press. Dick Schaap eulogized Bruce in Playboy magazine, with the memorable last line: "One last four-letter word for Lenny: Dead. At forty. That's obscene." He was renowned for his open, free-style and critical form of comedy that integrated satire, politics, religion, sex, and vulgarity. His 1964 conviction in an obscenity trial was followed by a posthumous pardon, the first in New York State history, by then-Governor George Pataki in 2003. He paved the way for future outspoken counterculture-era comedians, and his trial for obscenity is seen as a landmark for freedom of speech in the United States.

1968–A chart topper: Hello, I Love You by The Doors.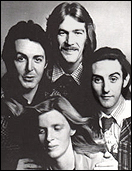 1969–Carl Wilson, of The Beach Boys, agrees to serve civilian duty instead of being drafted into the U.S. Army, but when he arrives at Los Angeles County Hospital to do his service, he taught music classes instead of acting as an institutional helper. He is indicted for failure to report for civilian duty.

1971–Paul McCartney announces that he has formed a new band called Wings. The members of Wings are Paul and Linda McCartney, drummer Denny Seiwell, and former Moody Blues guitarist, Denny Laine.

1972–The U.S. Senate ratifies the Anti-Ballistic Missile Treaty.

1975–A privately chartered Boeing 707 strikes a mountain peak and crashes near Agadir, Morocco, killing 188 people.

1977–The U.S. Senate begins its hearing on Project MKUltra.

1977–Radio Shack issues a press release introducing the TRS-80 computer, with only 25 in existence. Within weeks, thousands of the trailblazing computers were ordered.



1977–Radio Shack issues a press release introducing the Tandy Corporation's TRS-80 computer, with only 25 in existence. Within weeks, thousands of the trailblazing computers were ordered.

1977–Politician, Makarios III, dies of a heart attack in Nicosia, Cyprus, at age 63. He was the first President of the Republic of Cyprus.

1977–Actor and director, Alfred Lunt, dies of cancer in Chicago, Illinois, at age 84. He is known for his long-time professional partnership with his wife, actress Lynn Fontanne. Broadway's Lunt-Fontanne Theatre was named for them. The Lunts appeared together in more than 20 plays. They retired from the stage in 1958.

1979–The Knack hit it big when their album, Get the Knack, and single, My Sharona, and both go to #1.

1981–Senegalese opposition parties, under the leadership of Mamadou Dia, launch the Antiimperialist Action Front-Suxxali Reew Mi.

1983–Actress, Carolyn Jones, dies of colon cancer at her home in West Hollywood, California, at age 53. She is known for the role of Morticia Addams in the TV series The Addams Family. She appeared in the films Road to Bali, House of Wax, The War of the Worlds, The Big Heat, The Seven Year Itch, The Tender Trap, Invasion of the Body Snatchers, The Man Who Knew Too Much, The Bachelor Party, King Creole, and A Hole in the Head.

1989–Architect, Charles Garnier, dies from multiple strokes at his home in Paris, France, at age 72.



1993–Indian spiritualist, Swami Chinmayananda Saraswati, dies from chronic heart problems in San Diego, California, at age 77. On August 7, 1993, thousands of people were at Indira Gandhi International Airport in New Delhi, when his body was returned to India. It was transported to Sidhbari, Himachal Pradesh, where it was finally laid to rest in accordance with Vedic ritual. A mahasamadhi shrine has been built there. Chinmayananda is known for teaching Bhagavad gita, the Upanishads, and other ancient Hindu scriptures. From 1951 onward, he spearheaded a global Hindu spiritual and cultural renaissance that popularized the religion's esoteric scriptural texts, teaching them in English all across India and abroad.

1995–Actress, Ida Lupino, dies from a stroke while undergoing treatment for colon cancer in Los Angeles, California, at age 77. In her 48-year career, she appeared in 59 films and directed seven others. She also co-wrote and co-produced some of her own films. Her films include Artists and Models, They Drive by Night, High Sierra, The Hard Way, Hollywood Canteen, Road House, Outrage, Beware, My Lovely, The Big Knife, and While the City Sleeps.

2001–The Real IRA detonates a car bomb in Ealing, London, England, injuring seven people.

2001–Actor, Christopher Hewett, dies from complications of diabetes in Los Angeles, California, at age 81. He is best known for the role of Lynn Aloysius Belvedere on the sitcom Mr. Belvedere. He appeared in the films Pool of London, The Lavender Hill Mob, The Producers, and Ratboy.

2004–The pedestal of the Statue of Liberty reopens after being closed since the September 11, 2001, attacks in New York City.

2005–President of Mauritania, Maaouya Ould Sid'Ahmed Taya, is overthrown in a military coup while attending the funeral of King Fahd in Saudi Arabia.



2005–Mahmoud Ahmadinejad becomes President of Iran.

2006–Arthur Lee, of Love, dies of acute myeloid leukemia in Memphis, Tennessee, at age 61. The band is best known for their critically acclaimed 1967 album Forever Changes.

2007–Former Deputy Director of the Chilean secret police, Raúl Iturriaga, is captured after having been on the run following a conviction for kidnapping.

2008–Erik Darling, of The Weavers, dies of lymphoma in Chapel Hill, North Carolina, at age 74.

2008–Novelist, historian and activist, Aleksander Solzhenitsyn, dies of a heart attack in Moscow, Russia, at age 89. Tributes to the author were offered by Russian and world leaders.

2010–Widespread rioting erupts in Karachi, Pakistan, after the assassination of a local politician, leaving at least 85 people dead and at least $200 million in damage.

2010–Singer, Bobby Hebb, dies of lung cancer in Nashville, Tennessee, at age 72. He is best known for his 1966 hit Sunny.

2011–Football player and actor, Bubba Smith, dies of acute drug intoxication and heart disease in Los Angeles, California, at age 66. Smith played nine years in the National Football League (NFL) with the Baltimore Colts (1967-1971), the Oakland Raiders (1973-1974) and the Houston Oilers (1975-1976).

2014–Twenty-two days after he was profiled on CNN's The Hunt with John Walsh, a hiker discovers the remains of Shane Miller, a convicted felon who was the subject of a manhunt after he murdered his wife and two daughters on May 7, 2013. Miller's body was found outside a creek near Petrolia, California, where he was last seen after evading authorities.



2014–A 6.1 earthquake in Yunnan, China, kills at least 617 people and injures more than 2,400 others.

2015–Singer, Gwen Stefani, files for divorce from her husband, Gavin Rossdale, due to irreconcilable differences after 13 years of marriage.

2015–Actress, Coleen Gray, dies of natural causes at her home in Bel Air, California, at age 92. She appeared in the films Nightmare Alley, Red River, Father is a Bachelor, Models Inc., Kansas City Confidential, The Killing, Death of a Scoundrel, The Vampire, Johnny Rocco, The Leech Woman, and The Phantom Planet.

2016–The United States Federal Aviation Administration approves a landing of a robotic craft on the Moon by private startup company Moon Express.

2016–Typhoon Nida hits the Chinese coast with winds of up to 90 mph, affects about 500,000 people: over 180 flights at the Hong Kong International Airport are cancelled; over 300 houses are destroyed and 2,100 people need emergency living assistance; and about 2,400 houses and 48,433 acres of crops are damaged.

2016–Singer, Ricci Martin, dies of unknown causes at his home in Kamas, Utah, at age 62.


PHOTOS TOP TO BOTTOM: James II of Scotland; Joseph Paxton; William Henry Davies; Neva Morris; Dolores del Rio; Jean Hagen; Tony Bennett; The Beatles with replacement drummer, Jimmy Nicol; Santa Claus Land; Colette; The Stray Cats; Lenny Bruce; Wings; Alfred Lunt; Ida Lupino; Aleksander Solzhenitsyn; and Coleen Gray.